Welcome to the Web Site of Jeff Whittle and Ruth Kendrick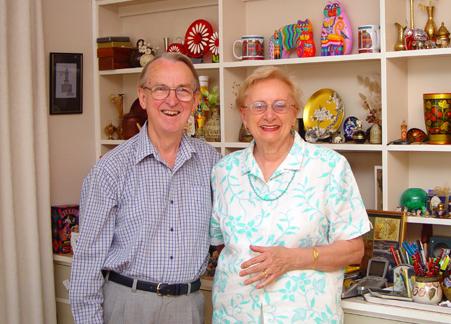 We married on the 9th of October 1954 in Wantage, England.
We have five sons and a daughter:
Robin Whittle,
Gerald Whittle,
Paul Whittle,
David Whittle,
Judith Whittle (Kane)

and
Matthew Whittle.
The first four were born in Wantage and the last two in Melbourne, Australia, where we now live.
All six have now married and we have twelve grandchildren.